About Us
PRiSM is a multi-disciplinary group for those providing to young athletes. Our group recognizes the importance of collaboration, and is inclusive of ATCs, PTs, NPs, PAs, PhD, and MDs. Multi-center collaborations will allow us to evaluate conditions/challenges in young athletes.
The Founding Board of Directors came together in 2012 and identified a better way to collaborate with various medical professionals that specialize in pediatric and adolescent sports medicine, PRiSM will employ newer technology formats that allow larger studies with greater power to evaluate outcomes.
What is Unique about PRISM?
Other groups focus upon pediatric patients, or adult sports patients, but do not focus exclusively on young athletes. PRiSM is devoted to the care of pediatric and adolescent athletes.
Many pediatric sports injuries, conditions, etc. are unique to young athletes, and do not occur in other age groups. By combining research across multiple centers and different practitioners, we are uniquely positioned to increase the impact of research. We intend to move beyond research based retrospective case series, and expand our ability to conduct prospective research on outcomes, optimal treatment, injury prevention, etc. By developing processes and systems to allow sharing of data, we can answer research questions with greater power, confidence and generalizability.
PRiSM has created Research Interest Groups (RIGs) to study 17 different pediatric adolescent sports conditions that cover concussions, overuse injuries to fractures and ligament/structural injuries. The RIGs include input from all specialists in these conditions, including Certified Athletic Trainers, Occupational and Physical Therapists, Nurse Practitioners, PhDs, Kinesiologists, Educators, Physician Assistants, Physiatrists, Primary Care Sports Medicine Physicians, Orthopedic/Sports Medicine Surgeons, etc. Each clinical specialty brings a unique perspective and skill set to facilitate our research efforts.
We encourage you to become a member of this PRiSM, and engage others who share our interest pediatric and adolescent sports medicine. Our 5th Annual Meeting is January 25-27, 2018, at the Marriott Renaissance in Fort Lauderdale and we encourage you to attend this meeting. Consider becoming involved by joining one of the Research Interest Groups.
Feel free to direct questions, suggestions to me, or other Board members at info@prismsports.org or 414-918-9876. We are eager to continue the work of educating and recruiting members by hosting our 5th Annual Meeting in 2018.
Sincerely,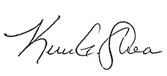 Kevin Shea, MD
President